GB-30:Slim Smart Audio Glasses For Gamers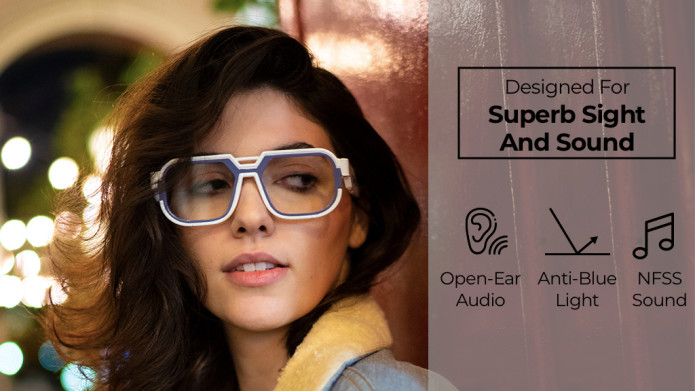 Mutrics GB-30 is the world's first pair of smart glasses that are specially designed for video gamers. Its striking design, open-ear audio, advanced surround sound system and anti-blue light lenses combine to deliver gamers unparalleled sound experience as well as ear and eye comfort and protection for longtime video gaming.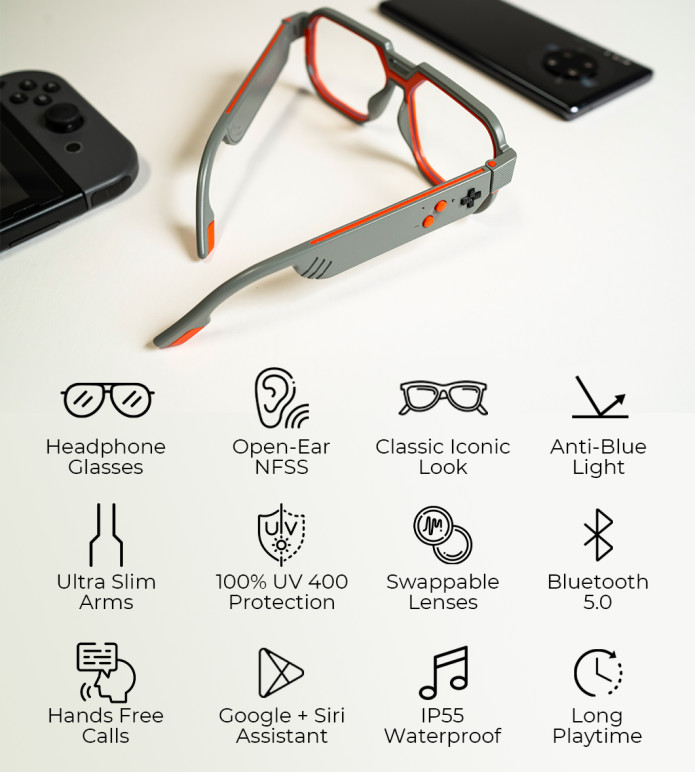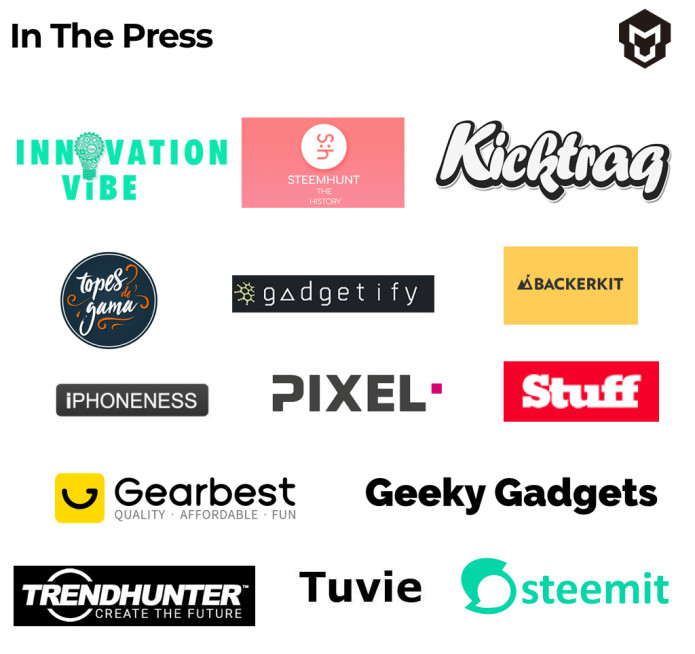 Mutrics GB-30 uses open-ear audio technology to transfer stereo sound to your inner ear without the use of earbuds. Superior to other headphones, playing video games with Mutrics GB-30 for prolonged periods does not make your ears feel any discomfort or soreness. It leaves your ears unplugged so you are still able to hear and interact with the world around you when playing video games.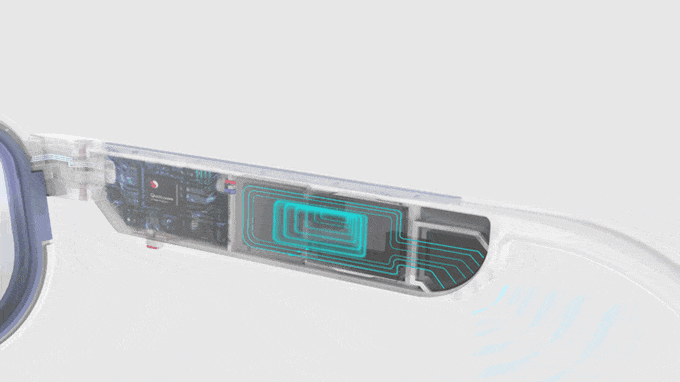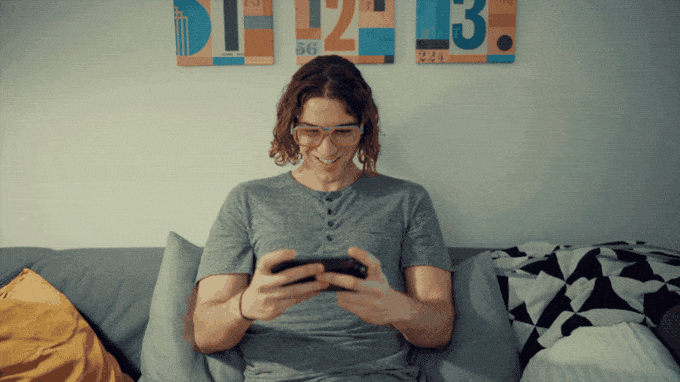 Mutrics GB-30's cutting-edge near-field surround sound system transforms your game experience to virtual 5.1 on your mobile devices, delivering you rich, immersive and true-to-life sound. You are able to capture the slightest changes in the surrounding sound and pinpoint the enemy's position with great ease to dominate the most intense, fierce matches.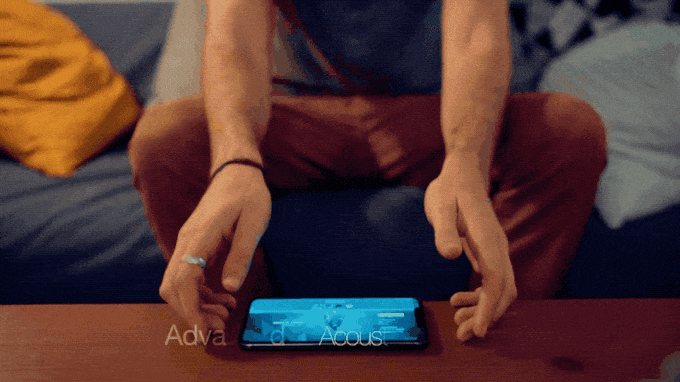 Mutric GB-30's unique look makes you stand out from other gamers. Its retro design embodied in the color, texture and buttons is reminiscent of the classic video game console, and is a tribute to the complex of many seasoned video game players.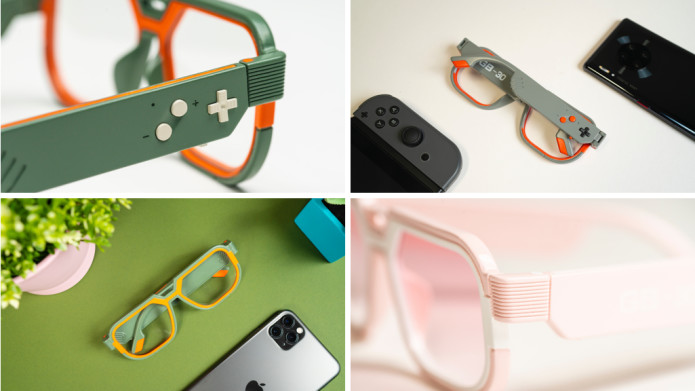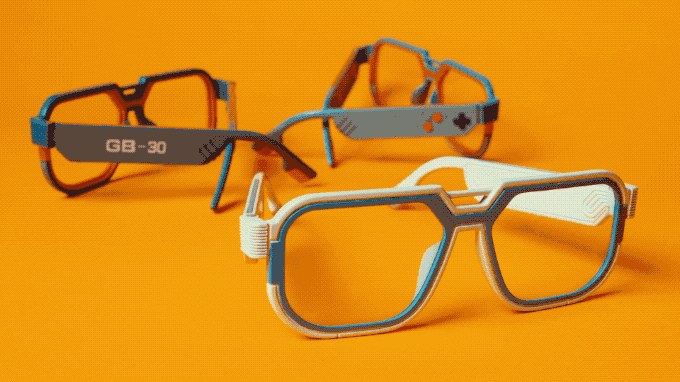 The comfortability is further enhanced through its ergonomic design. Their temples are forged from ultra-light and durable materials which are only 33g (1.16oz) in weight and 6mm (⅕ inch) in thickness, the slimmest in comparison to others. The components are evenly distributed and meticulously molded to avoid nose pinching and behind-the-ear hurting.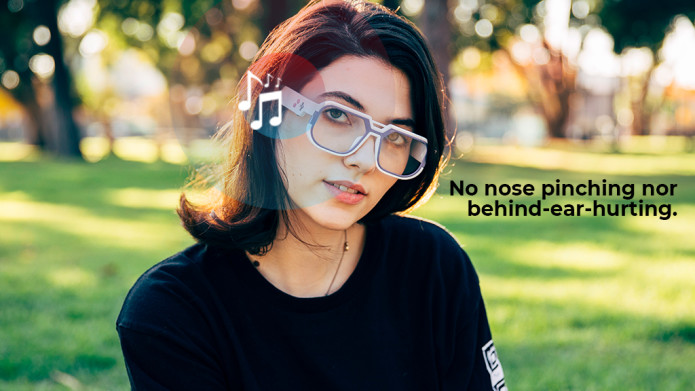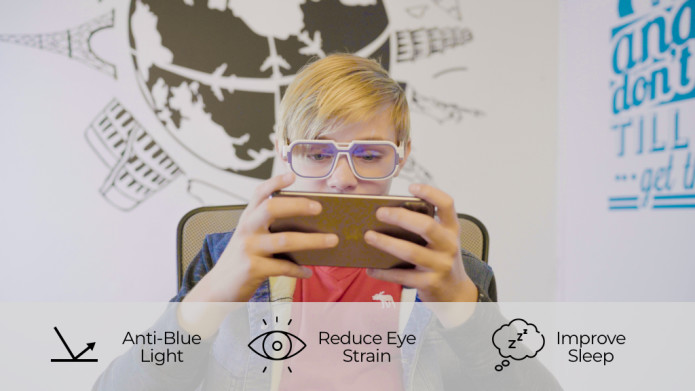 Mutrics GB-30 comes in two sets of resin (high-quality spectacles' material in the eyewear industry) replacement lenses with a 100% protection against UV 400 rays. One set is colored gradient and the other is transparent anti-blue light.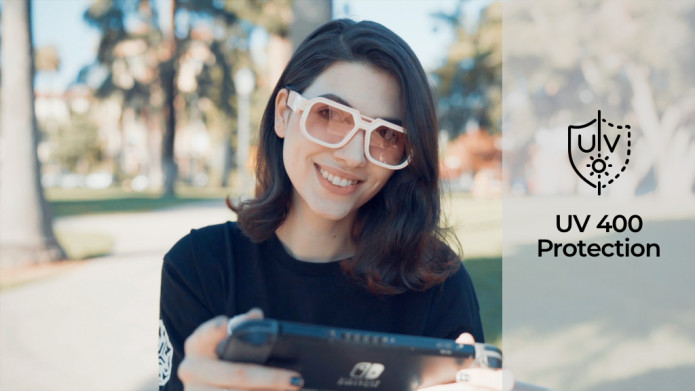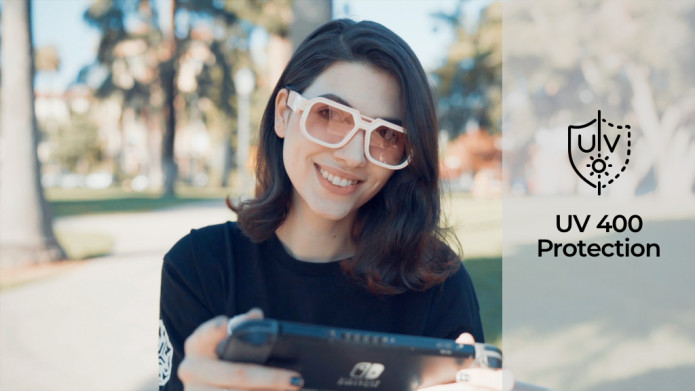 The lenses are easily swappable to a variety of different styles, whether they are prescription, sunglasses, or Plano, for a look that best expresses your own unique taste.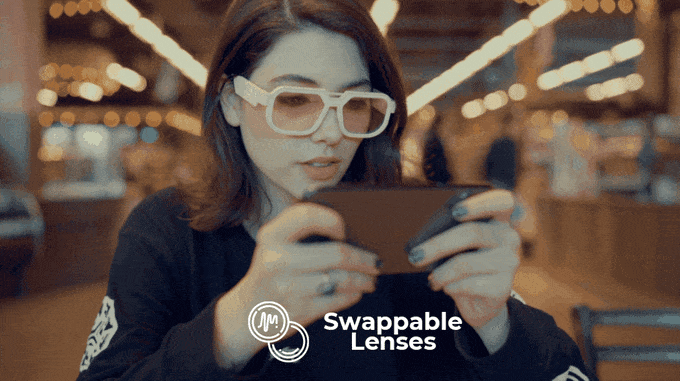 Liberate yourself even further with Mutrics GB-30's Qualcomm Bluetooth 5.0 connection that remains strong at a distance of up to 20 meters. No noticeable latency is present either, which makes the Mutrics GB-30 ideal for playing video games and watching videos.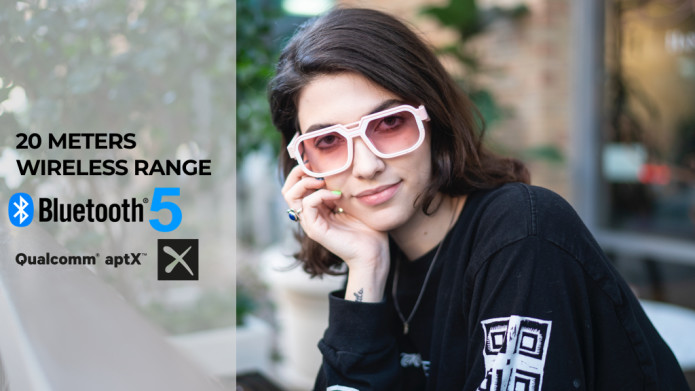 You can control the volume, play/pause/skip soundtracks, accept a call or trigger Google Assistant/Siri/Alexa with buttons on the side of the right arm. There is no need to take out your cell phone and touch the screen.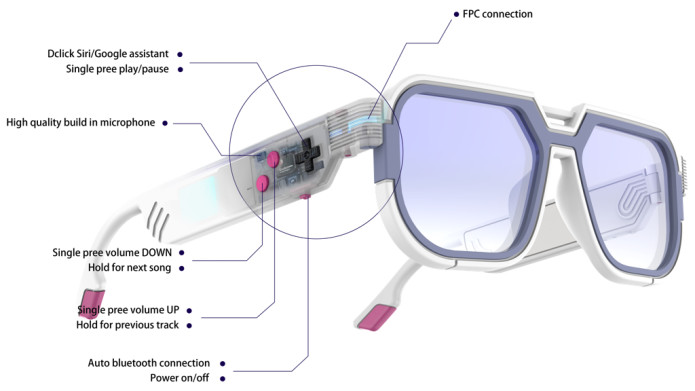 The embedded microphones pick up your voice clearly for the other end of the call or virtual digital assistance.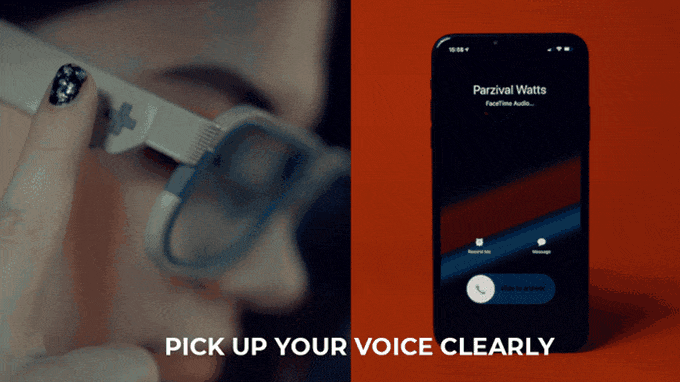 Rated IP55 waterproof, Mutrics GB-30 is your perfect companion to endure sweat, splashes and drizzles on any adventures ahead.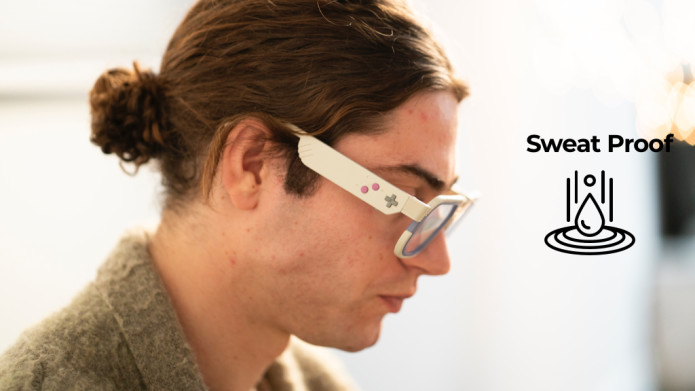 Mutrics GB-30 has 4 hours of music playback, which is longer compared to equivalent devices thanks to its solid battery and ultra-low consumption of the speakers. It can be easily recharged via the discreet magnetic PIN underneath the left arm and should be enough for a day's casual use.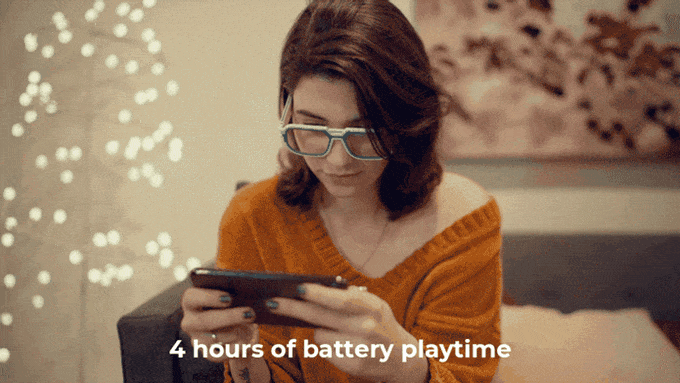 * Blue LEDs also serve as an indicator of charging status when charging.